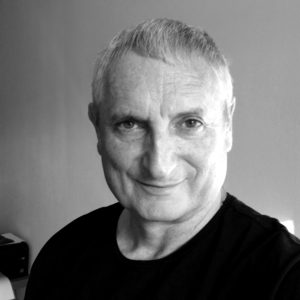 As a photographer or filmmaker, I work for advertising, B to B and image banks.
For several years, in parallel to my activity as a photographer, I have specialized in animated videos made with photos.
Thanks to the Stop Motion technique (frame by frame shooting), I stage and film living characters and objects.
With Hyperlapse, I animate urban and extra-urban landscapes photographed in Time Lapse (frame by frame).
My specialties :
Humor in Stop Motion
Hyperlapse in long travellings
Hyperlapse in "drone effect
Day-to-night and night-to-day
Mix Stop Motion / Hyperlapse.
I regularly collaborate with art directors Pierre Sabatelli and Pierre Piétrucha to write, shoot and post produce some of the Stop Motion videos visible on this site.
My animation work is regularly used by TV channels, production companies, communication agencies, large companies: Renault, Cartier, Microsoft, Disney, Viacom, NBC, ABC, France Télévisions, Pro Sieben, Endemol, BBDO, TBWA Chiat, McCann Ericsson, Publicis…